Fallon Dasey provides editorial products to leading Australian Caterpillar equipment dealer WesTrac on an ad hoc basis. Products include design and editing services for campaign pages, customer stories, white papers, and press releases.
admin
2019-06-12T04:45:45+00:00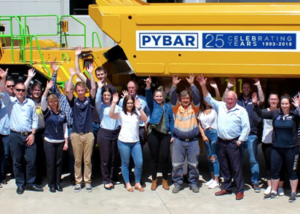 WesTrac helped Orange-based mining services company PYBAR celebrate a landmark anniversary in style by handing over the latest Cat underground mining truck in a special ceremony.