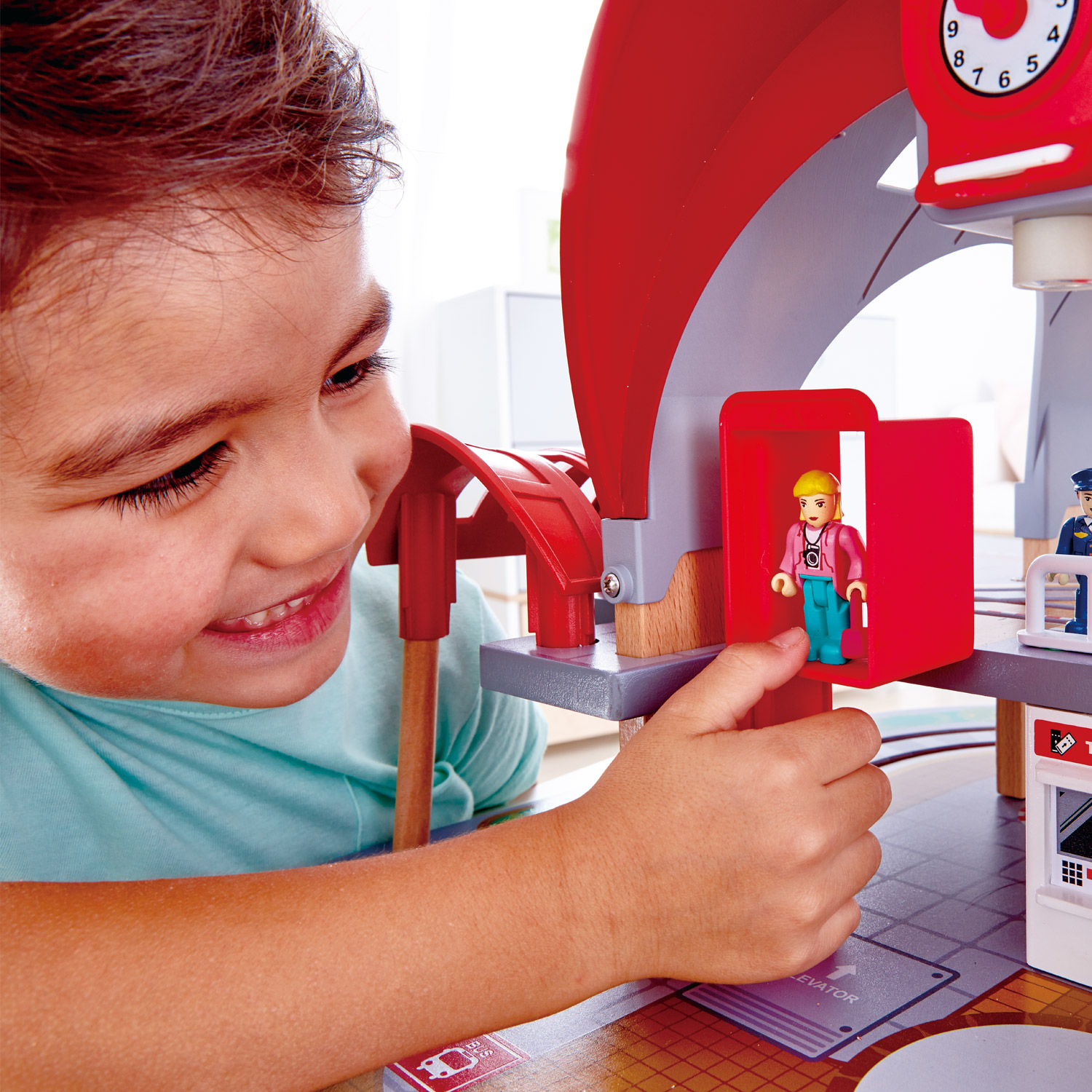 Hape rail toy descriptions
CLIENT: Hape Toys
PUBLISHED: Hape packaging and website
ORIGINAL COPY: Hape website
CREATED: 2015-2018
AUTHOR: Fallon Dasey
All aboard! This two-level station kit lets you experience all the thrills of a big city railway. Make your passenger buy a ticket, ride the lift and rush to catch the fast train. Includes recorder for station announcements, destination projector and light.
Use a mobile phone to drive this clever little train forward, back or to a stop. It comes with a free Bluetooth phone app that also lets you play five cool sounds. Includes charging cable.
Train tracks aren't just for passenger trains. There's freight to deliver, too! This complete city-themed rail set features a passenger and a freight train, a station, automatic gates, a bridge and much more!
Use the magnetic crane to keep this mining rail set running smoothly! Pick up loads of ore from the back of the truck. Then drop them into the loader and onto the waiting train.
Step into the future with this solar-powered rail set. The engine has its own solar panel that generates enough electricity to power its lights. Push it through the spirals to the station where the serviceman is waiting.
Is it a plane or a train? This fun propeller engine combines elements of both types of transport for a novel play experience. Powered by two AAA batteries, the engine's propeller spins when either forward or reverse gears are chosen.