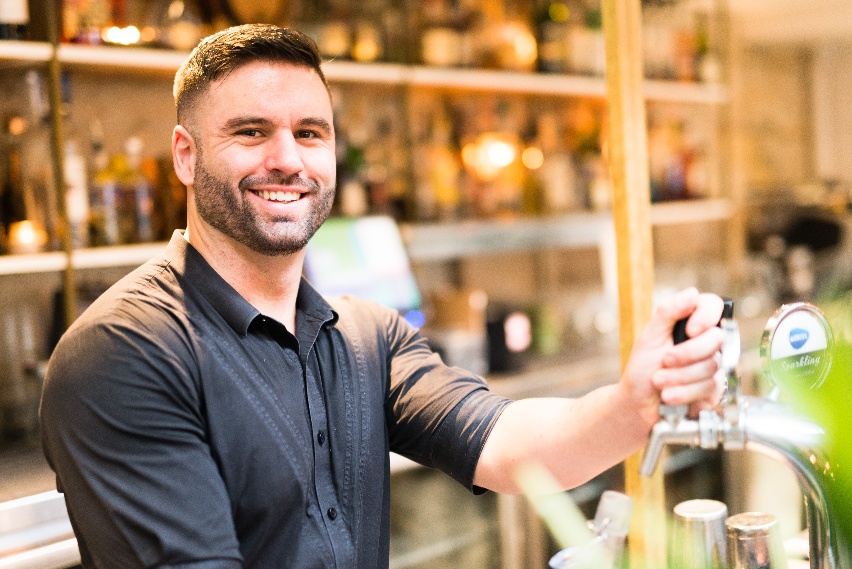 What can $2 really buy you in Sydney?
Two dollars doesn't buy you much of anything in a city the size of Sydney – let alone an unlimited supply of something. But at The Butler restaurant in Potts Point, that's all you'll pay for a bottomless bottle of sparkling or still BRITA water.
While Sydney has a reputation as Australia's priciest city, patrons at The Butler restaurant in Potts Point are often surprised at how much they get for just two dollars.
Since opening its doors in November 2014, the elegant venue has offered patrons bottomless bottles of sparkling or still BRITA water for that price – often drawing startled reactions. "A lot of time when you offer people $2 a head for unlimited sparkling water, they think that's the best deal you can find in Sydney," says Venue Manager Grant Landry.
"We also get comments that it's such a great thing to do environmentally by reducing carbon footprints and reducing waste. A lot of people applaud us for that."
 Favourite with foodies
The Butler's French Caribbean-inspired interiors, views over Woolloomooloo Bay to the Sydney CBD, and impressive menu and wine list have made it a favourite among foodies and Sydney's social set. The venue is located in an historic building in the pretty back streets of Potts Point.
Landry says the BRITA Professional Bottling was in place from Day One and has added value for customers as well as creating a steady revenue stream.
Customers have the choice of ordinary tap water, but anywhere between 40 and 70 percent will opt for the upgrade to a bottomless bottle of BRITA water. Water is brought to customers' tables in stylish BRITA bottles, which are individually marked to show whether a customer is drinking still or sparkling water. "We can do anywhere between 80 to about 250 or 350 covers a day," Landry says. "So, we're usually making in excess of $1000 or $2000 a week in revenue with BRITA."
Super convenient
Another key benefit of the BRITA system for The Butler is convenience. The venue has opted to provide only BRITA water and not bottled mineral water, meaning it saves on storage space and staff labour, too.
"We have a pretty large wine list that takes up most of our storage space as it is," says Landry. "I can't imagine having to keep hundreds of bottles of water every week, on top of that. You'd have people running up and down stairs trying to get to it. With the BRITA system, we have enough bottles for all the tables and we know exactly how much space that's going to take. It's incredibly convenient for us."
Glowing recommendation
So, would Grant Landry recommend the BRITA system to other restaurants? "I honestly can't see any downside," he says. "From the customer's point of view they are getting a really good product at a really good price, and from a restaurant point of view it's ease of convenience, it's environmentally conscious, and you're saving money in the long run while generating a revenue stream that you normally wouldn't have. I love it."
The BRITA Professional Bottling System costs as little as $9 a day to operate and takes up about as much space under the counter as a milk crate.