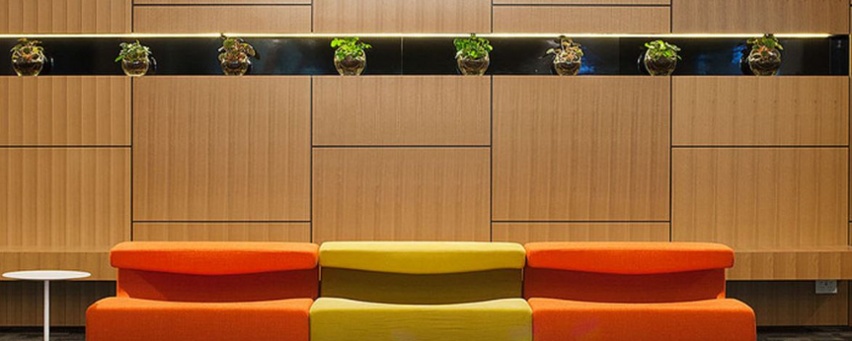 To create a boutique hotel, just add water
Melbourne's Jasper Hotel prides itself on going the extra mile for its customers. That's why patrons in its café and conference facilities are automatically provided with BRITA bottled water.
When a guest in the café at Melbourne's Jasper Hotel asks for table water, it doesn't arrive lukewarm or served in an ordinary carafe. Instead guests are present/ed with a stylish, sealed bottle filled with chilled, filtered water, either sparkling or still according to their preference.
As one of Melbourne's best regarded boutique hotels, Jasper believes in going the extra mile for customers and has installed two BRITA Professional Bottling Systems as a way of enhancing service. These provide patrons in both the dining and conference facilities with a steady stream of premium filtered water that adds to their experience of the hotel.
"For us it's not so much about directly generating revenue, but rather, providing an extra offering for customers," explains Jasper's General Manager James Muscat. "People can taste the difference between filtered and tap water, and we have chosen to provide them with continuous access to better tasting filtered water."
 Easy-to-use bottling system
Muscat explains that Jasper's location in Melbourne's vibrant market precinct means the hotel serves a steady stream of guest and conference delegates. The four-star hotel has 90 rooms as well as 10 conference spaces with capacity for hundreds of guests. "We would do close to 80 covers in the café for breakfast, and in a typical week we might see 2,000 people using the conference facilities," he says.
Café guests are provided BRITA filtered water at no extra cost, with the stylish look of the serving bottles just one of the advantages of the system.
"It's easy to fill the bottles and the water comes out chilled, so you're not having to fill water and put it in the fridge," says Muscat. "The bottles themselves are attractive, they last well, and the whole package comes at a very low cost."
 Popular with conference delegates
Muscat says delegates using Jasper's conference facilities are also supplied water in BRITA bottles with great success.
"We actively advertise that we supply BRITA filtered water and that's quite a big selling point as well," he says. "We have noticed that people really appreciate it. On occasion we haven't used the BRITA bottles and we have had people asking whether they're still getting the filtered water."
Muscat says the BRITA Professional Bottling System has allowed the hotel to provide guests with an alternative that is significantly superior to refrigerated tap water. "It's cost effective and also less labour intensive as well," he says. "For anyone in a situation like us, I would say it's a fantastic system to use."
The BRITA Professional Bottling System is capable of providing up to 180 litres of chilled, filtered water per hour and costs as little as $9 per day. The BRITA Experience (or Standard) package includes the supply of serving bottles, dishwasher racks, scheduled filter changes and sanitation, and advice on installation. For a more customized solution with extra add-ons, the BRITA Premium Experience Package can suit any business needs.
Download the BRITA Experience catalogue for Hotels to find out how to create a memorable experience for your hotel guests.