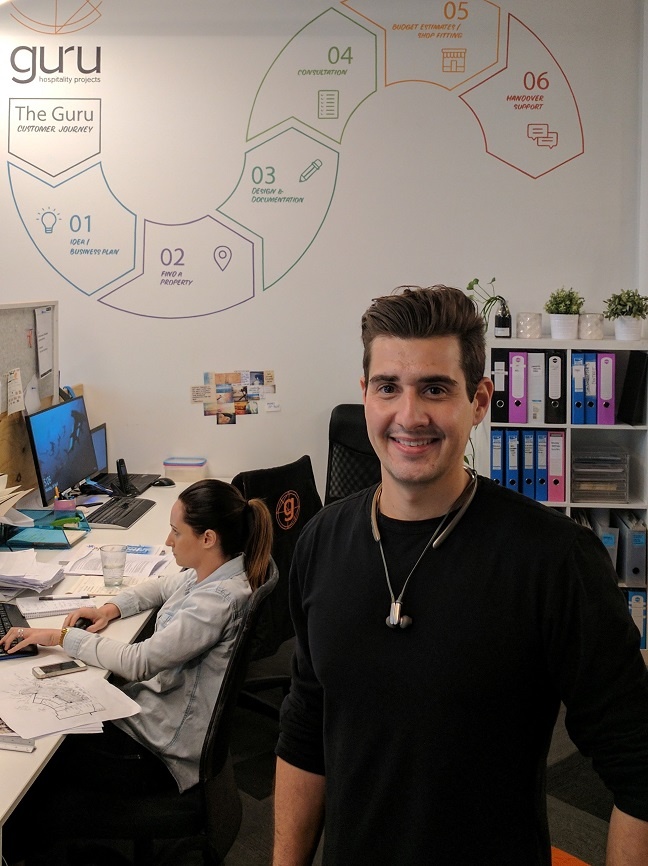 Top 5 Tips for Building a Green Cafe or Restaurant
Australian restaurant and café customers are increasingly expecting venues to play a role in helping preserve resources and acting 'green'. Here, David Veksler from leading hospitality design and construction firm Guru Projects gives five tips for creating greener, more environmentally sustainable venues.
https://www.brita-vivreau.com.au/blog/top-5-tips-for-building-a-green-cafe-or-restaurant
Guru project has produced a long list of stylish venues right across Sydney. From Harry's Bondi and the 5Senses flagship, Regiment, to various Toby's Estate and Campos coffee shops, the hospitality design business has a reputation for providing stylish, functional and sustainable café and restaurant fit-outs.
David Veksler Guru Project.jpg
"One of our focuses is on creating sustainable designs that save money for our clients while trying to eliminate materials such as laminates and plastics," says company director David Veksler. "We try to minimise the need for new materials on each project by making use of what's already there. So, if you have an existing floor, let's not rip it out, let's see what we can do to reduce the amount of waste on the construction site."
So how can café operators do their bit for a greener planet? Here are David's tips:
Re-use what you have
Minimise the amount of new materials and the need to dispose of building waste during fit-out by looking at what's already on-site. Can the existing shell be sensitively incorporated into the new design?
Use Recycled Materials
Reduce the use of materials such as laminates and plastics. Instead consider using recycled natural materials and finishes. "We get a lot of materials from junk yards and recycled-timber yards," says Veksler "We try to use natural products that you can use again and again, and once customers understand this, they really appreciate it."
Create a 'cool kitchen'
While chefs have traditionally used gas for cooking, naked flames are inefficient with much of the heat escaping into the surrounding environment. Induction stove tops, on the other hand, only heat the objects they come into direct contact with, reducing energy use, and lowering the need for air conditioning.
Choose your appliances carefully
Energy efficient cool rooms, stoves, dishwashers and so on may cost slightly more at the outset, but the power savings over their lifespan can save money and resources. Smart systems are also available that use waste water from combi ovens in dishwashers, reducing overall water use.
Choose energy efficient lighting
LED lights use significant less power than conventional bulbs and are increasingly specified by managers of major commercial complexes where cafes and restaurants operate.
There's also another tip, and it involves something as simple as the water being served to guests. The BRITA Professional Bottling System is an environmentally positive, in-house system that produces premium still or sparkling water served to guests in stylish glass bottles for just a few cents per litre.
Grant Vandenberg, Marketing Director for BRITA Australia, says, "It provides café operators with an additional revenue stream while eliminating the need to transport in, store, refrigerate and then recycle glass or plastic mineral water bottles. This is both a green and profit-driving system that reduces the risk of these bottles finding their way back into the environment. If sustainability is part of their ethos, restaurants should really consider looking at the BRITA Bottling System."