Fallon Dasey produces a range of editorial products for leading fund administration company Link Group.
We provided copy, design and editing services for Link's 2018 and 2017 Annual Reports and Sustainability Reports, plus web design for its 2018 AGM Snapshot.
admin
2019-06-17T00:36:21+00:00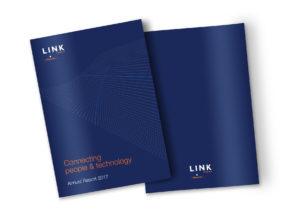 Link Group has long understood that its people are its greatest asset. Having a committed and engaged workforce that enjoys coming to work each day helps us provide customers with the high standards of service and innovation they expect. This, in turn, helps to grow our business and brings greater value to shareholders. It is a true win-win proposition.